Capital.com is a licensed company that offers trading services for foreign exchange, indices, commodities, shares, and cryptocurrencies as a CFDs broker. It's a platform that allows you to buy and sell financial assets (as CFDs) in real-time.
Capital.com was launched in 2016 by Capital Com SV Investments Limited in Cyprus and is regulated by the UK's Financial Conduct Authority (FCA).
In our review of Capital.com, we assess their trading fees, deposit and withdrawal options, account opening process, customer support, regulations, and trading conditions to help you determine if the broker is right for you.
Capital.com Review Summary
Broker Name
Capital Com (UK) Limited
Establishment Date
2016
Website
www.capital.com
Address
Capital.com, 10th Floor 16 Great Queen Street London WC2B 5DG United Kingdom
Minimum Deposit
£20
Maximum Leverage
1:30
Regulation
FCA, ASIC, CySEC, FSA
Trading Platforms
MT4, Capital.com Mobile App, Capital.com Web Platform, and TradingView
Visit Capital.com
Capital.com Pros
Regulated in the UK
No deposit and withdrawal fees
Offers 24/7 online support
Offers commission-free trading
No inactive account fees on Capital.com
Offers a wide range of financial assets
CMC Markets Cons
Does not support MT5 platform
Does not offer withdrawals via e-wallets
Traders registered under their FCA do not have access to MT4 integration.
Can I trust Capital com?
In the UK, Capital.com is trusted by traders because they are regulated in multiple jurisdictions by Top-Tier financial regulators including the FCA. They also score low on risk for traders in the UK because of the protection by FSCS.
Capital.com offers investment services in a number of countries. The following are the regulations of Capital.com in various countries:
1) Financial Conduct Authority (FCA): Capital.com is regulated by the FCA as 'Capital Com (UK) Limited' and authorized to offer financial services in the UK with reference number 793714, issued in 2018.
The company is also registered with Financial Services Compensation Schemes which insures the deposits of clients offering financial services, up to £85,000 for retail clients.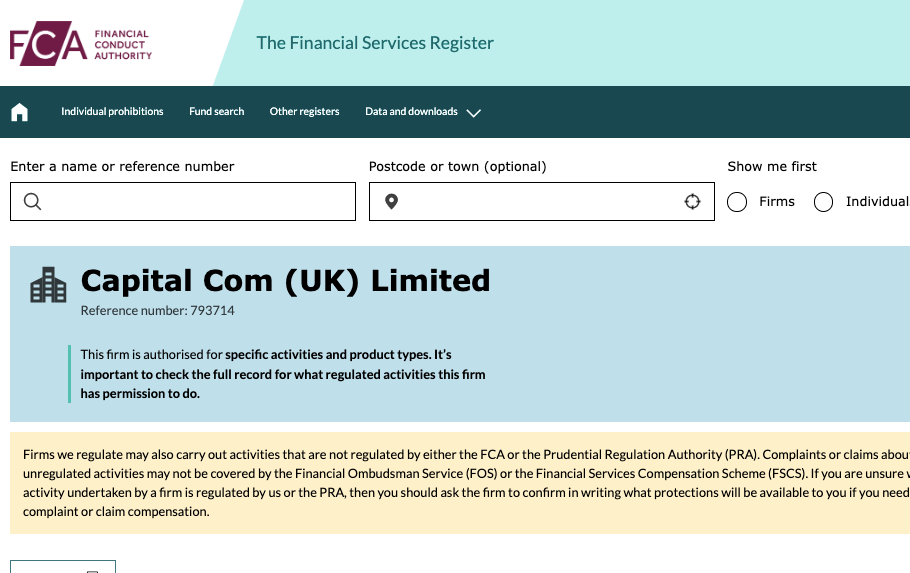 2) Australian Securities & Investments Commission (ASIC): Capital.com is licensed in Australia by ASIC as 'Capital Com Australia Limited' to offer financial services, with Australian Company Number (ACN) 625601489, issued in 2018.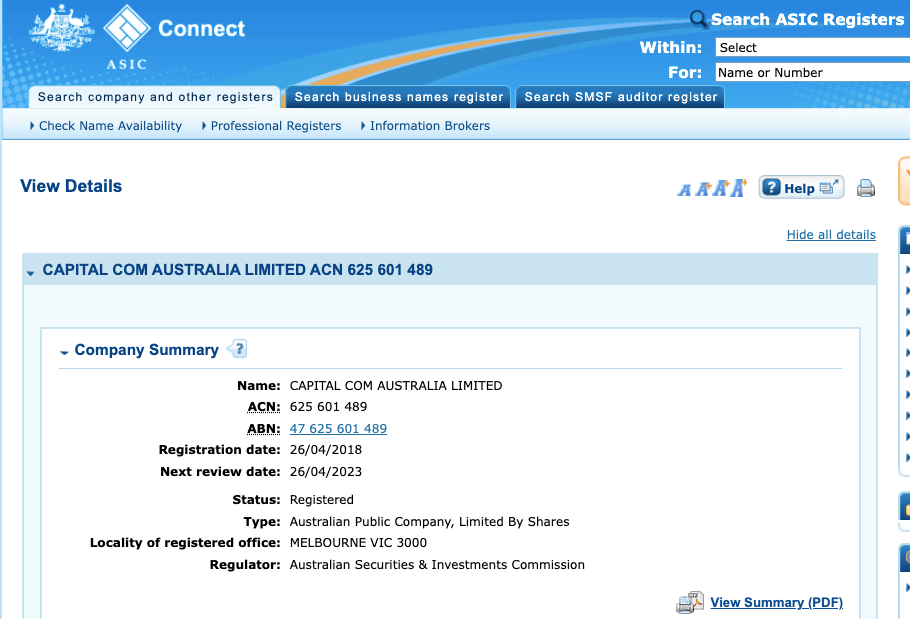 3) Cyprus Securities and Exchange Commission (CySEC): Capital.com is authorized in Europe by CySEC and licensed to offer investment services as 'Capital Com SV Investments Ltd', with license number 319/17, issued in 2017.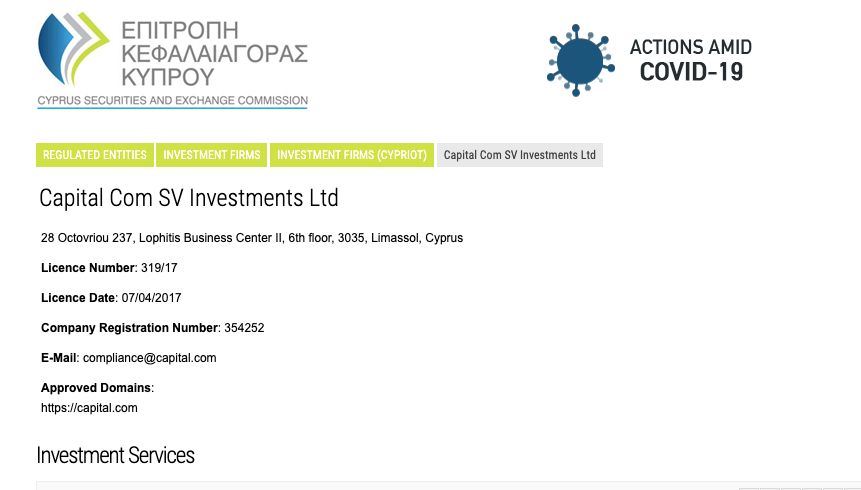 4) Financial Services Authority (FSA): Capital.com is authorized in Seychelles by the FSA. They are licensed as securities. The company name is Capital Com Stocks and CFD Investing Ltd with licence number SD101.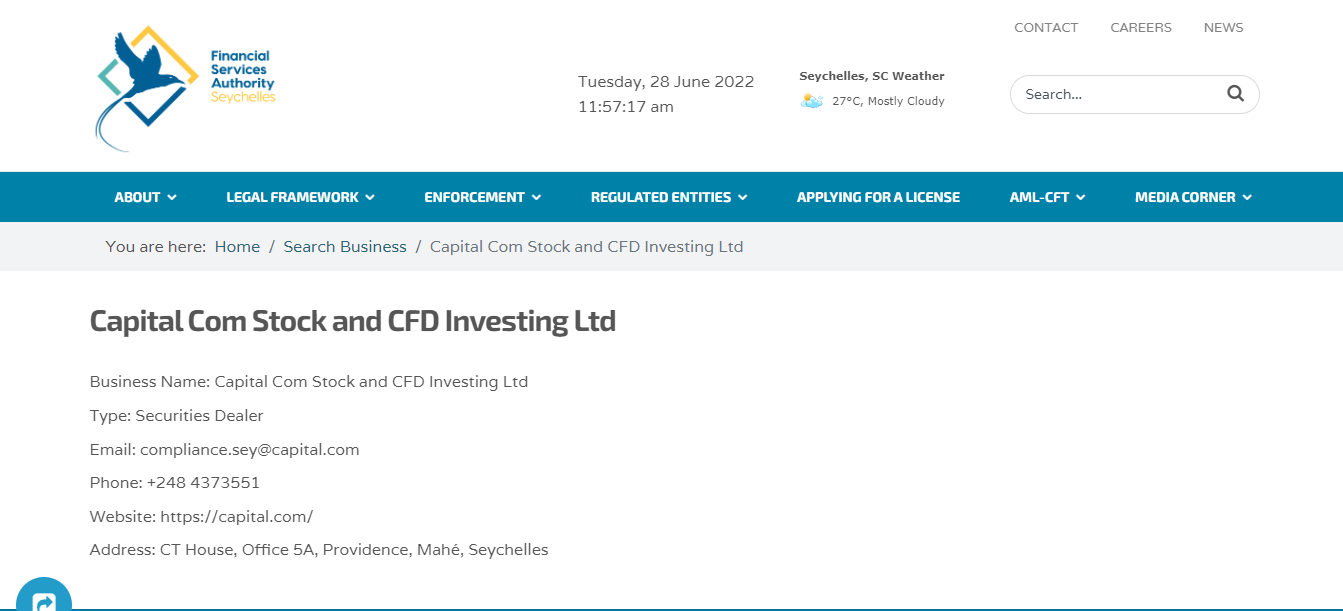 5) Securities Commission of The Bahamas: Capital.com is registered in the Commonwealth of The Bahamas under the company name Capital Com Online Investments Ltd. The company number is 209236B with license number SIA-F245.
Capital.com Leverage
Leverage on Capital.com depends on the account type you have and the instrument you are trading. According to FCA regulations, retail clients have access to maximum leverage of 1:30. This means that you can open a trade position worth up to 30 times your deposit. With a deposit of £1,000, you can open a £30,000 trade.
The maximum leverage on Capital.com for professional clients is 1:500.
Capital.com Account Types
Capital.com offers 3 account types to customers, Retail, Professional, and Corporate Accounts. Each of these accounts has varying features.
You can also open a demo account on Capital.com to get familiar with the trading platform before you open a live account and start trading with your real money.
Note that Capital.com does not offer Islamic Accounts. Find more information about the various account types on Capital.com below:
1) Retail Account: The Capital.com Retail Account is the default account you get when you signup on the platform as an individual or corporate entity. This account type is suitable for new traders and traders with intermediate experience.
With this account, you can engage in spread betting and trade CFDs on forex currency pairs, shares, indices, and commodities with a maximum leverage of 1:30 for major currency pairs; 1:20 for non-major currency pairs, gold, and major indices; 1:10 for commodities other than gold and non-major equity indices; and 1:5 for shares.
You do not pay any commission fees when you enter or exit trade with this account. Spreads start from 0.6 pips for major currency pairs like EURUSD. You pay swap fees whenever you keep a trading position open past the market closing time of 5 PM New York time.
The minimum deposit for the Retail Account on Capital.com is £20 and the retail clients have negative balance protection which means that you cannot lose more than the money you deposited in your account.
2) Professional Account: Capital.com offers the Professional Account to experienced traders who trade large volumes of financial instruments. You need to meet certain conditions before you can be allowed to have this account type.
With the Capital.com Professional Account, you can engage in spread betting and trade CFDs on forex, shares, indices, commodities, and cryptocurrencies, with maximum leverage of 1:500 for major forex pairs, 1:200 for major indices, and commodities, and 1:20 for shares and cryptocurrencies.
You also do not pay any commission fees with the Professional Account, spreads start from 0.6 pips for major currency pairs, and you pay swap fees for holding a position open overnight.
The main distinguishing factor of the Professional Account is the access to higher leverage and you do not have negative balance protection. This means that you can lose more than the money in your account during a trade and will need to deposit more money to clear up any negative balance in your account.
To get a Professional Account on Capital.com you have to apply to customer support via email, live chat, or phone, after meeting the following criteria.
You have traded at least 10 significant sizes of financial assets each quarter for the last 12 months.
You have a financial instruments portfolio exceeding €500,000 including savings.
You have at least one year of experience working in the financial services sector.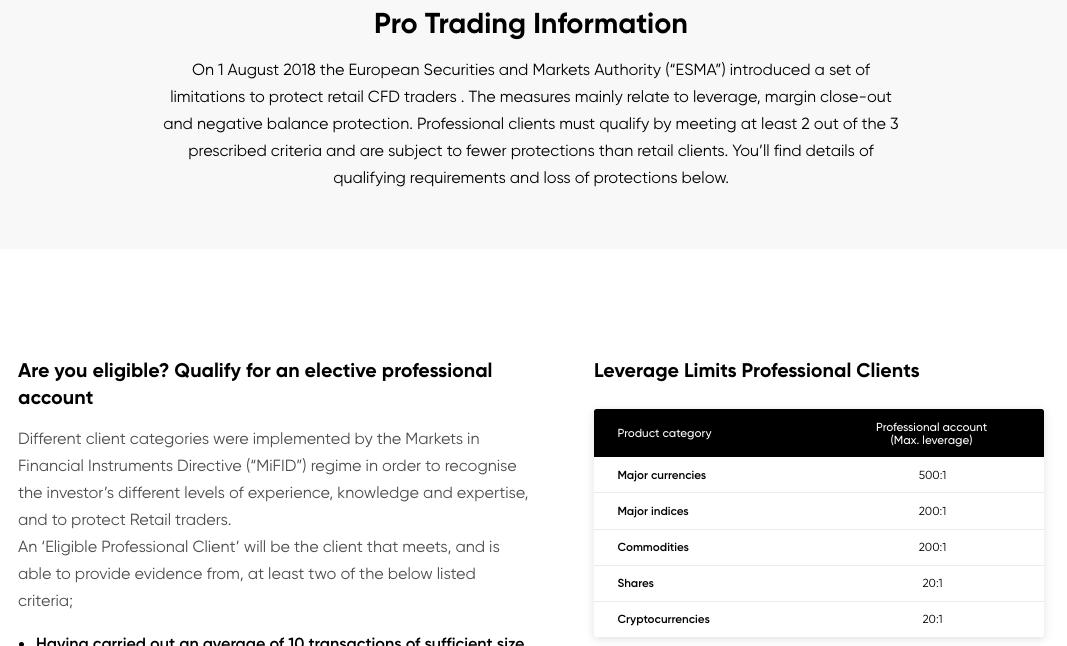 3) Corporate Account: The Capital.com Corporate Account allows you to open a trading account in your company name and operate it as a corporate entity.
Your Corporate Account can have a retail or professional status and you get to access the features of any account that you select.
Capital.com Base Account Currency
You can have British Pound sterling – GBP, Euros – EUR, or United States Dollar – USD as the base currency of your account on Capital.com. Your trades, deposits, withdrawals, and fees will be measured in the currency you choose.
Capital.com Fees
Fees on Capital.com depend on your account type, the instrument you are trading, and the volume of your trade. Here is an overview of the trading and non-trading fees on Capital.com.
Trading fees
1) Spreads: You pay spread fees on Capital.com whenever you trade an instrument, which is the difference between the ask and bid price. The spreads are paid to the broker. Spread fees depend on the instrument you are trading and can fluctuate throughout the trading day.
Spread fees start from 0.6 pips for major pairs like EURUSD.
2) Commission fees: Capital.com offers commission-free trading for all instruments on all account types. This means that you will not pay any commissions for opening or closing trade positions.
3) Swap fees: Whenever you keep a trade position past the closing hour of the market, you incur an overnight fee (swap fee). This fee is charged based on the size of the trade held, and whether your position was short (sell) or long (buy). In the event of a sell position, you may get interested instead of a charge. The swap fees will be added to your profit or loss when you close the trade.
Non-trading fees
1) Deposit and Withdrawal fees: Capital.com offers free deposits and withdrawals. You do not have to pay any fees when you deposit funds to your trading account or when you withdraw from it. This applies to all account types.
Note that your financial institution may charge an independent transaction fee.
2) Account Inactivity charges: Capital.com does not charge inactive fees. If you do not log in to your trading account for months or years, any money in your account will not be charged.
How to Open Capital.com Account in UK?
Follow these steps to open a trading account on Capital.com.
Step 1) Go to the Capital.com website at www.capital.com and click on the 'Trade Now' button.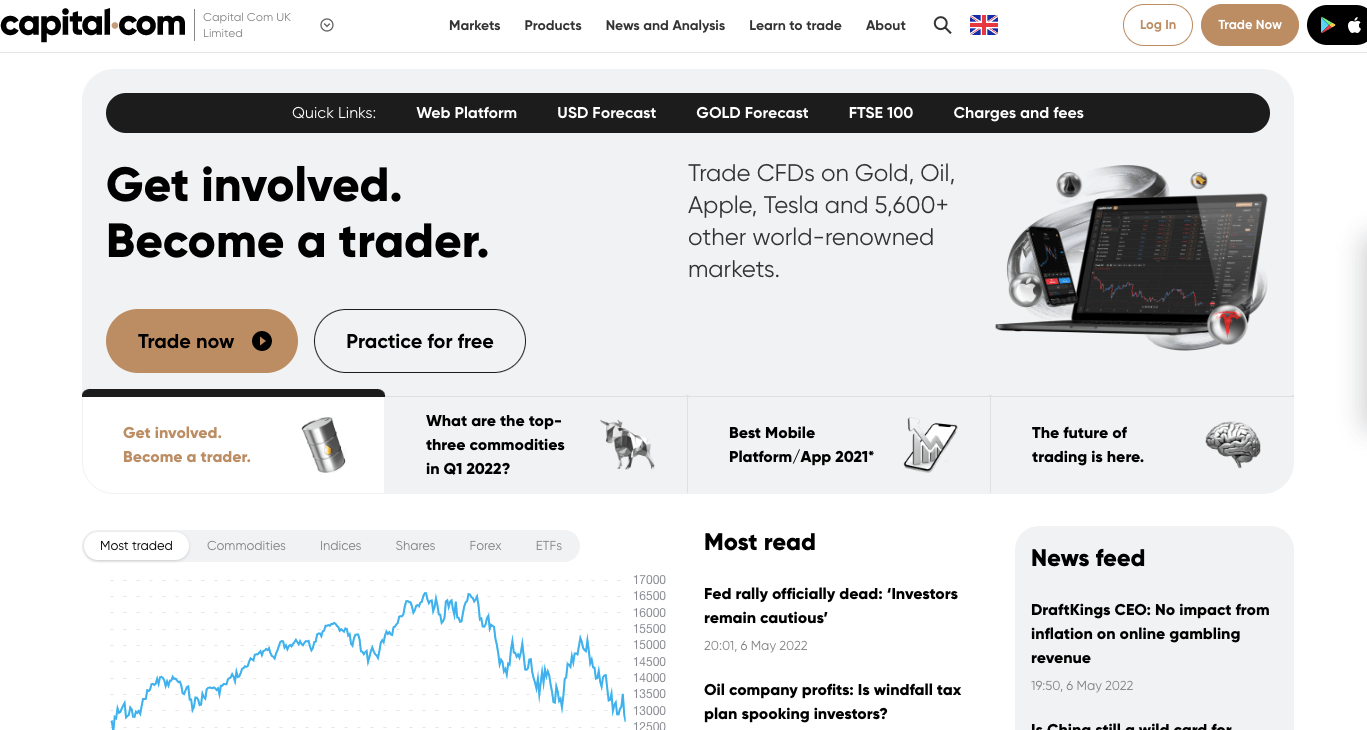 Step 2) Enter your email address and create a password then click 'Continue'. You will be redirected to the Capital.com trading platform, where you will click on 'Complete registration'.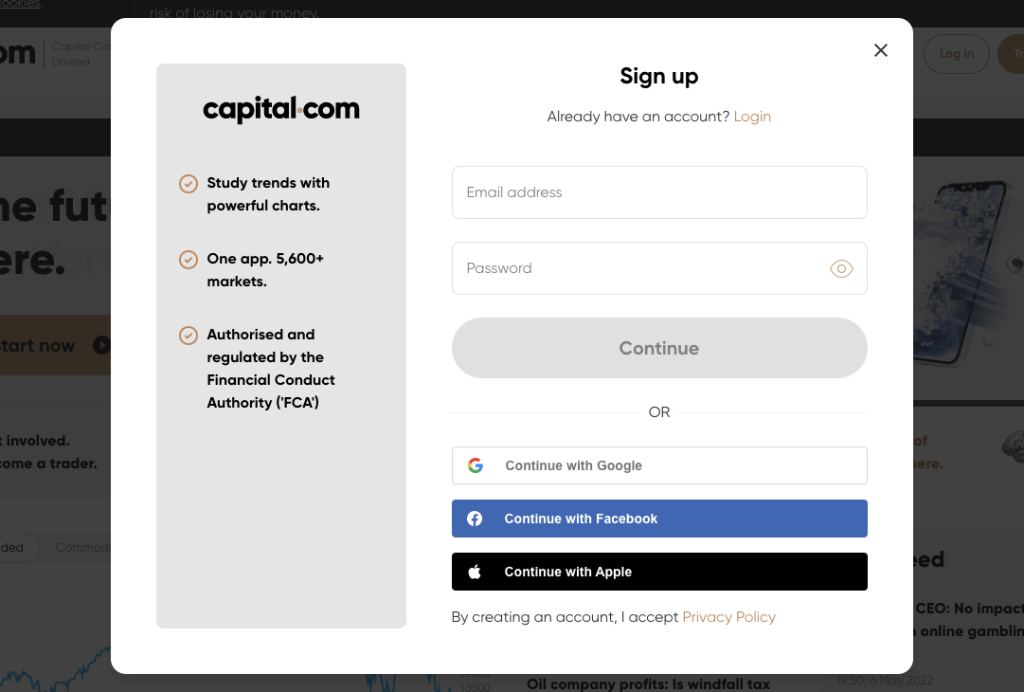 Step 3) Select UK as your address, answer some questions about your trading experience, educational background, occupation, and financial status, and agree that you are comfortable with the risks of trading, then click 'Continue'.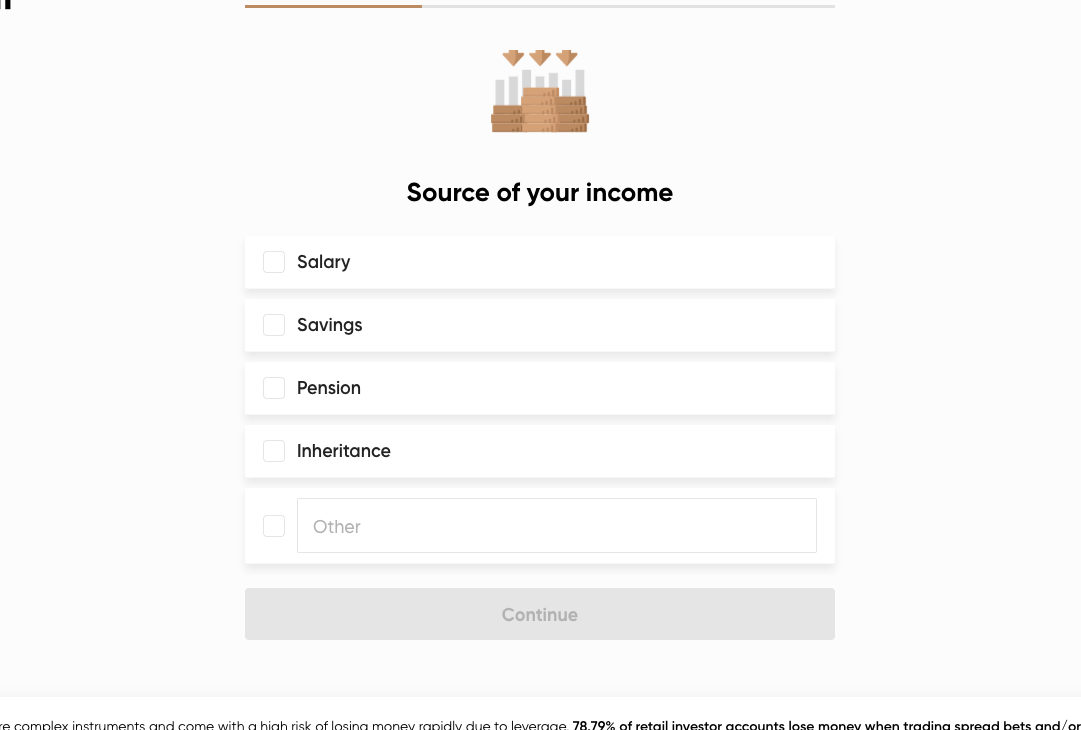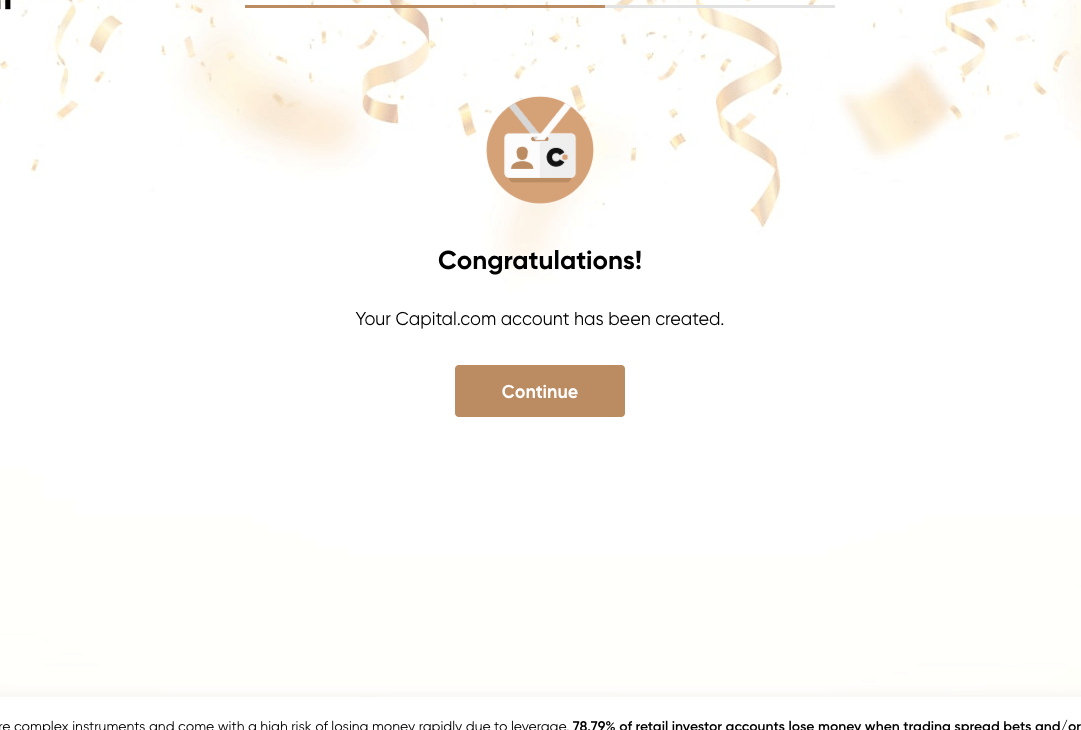 Step 4) Enter your full name and date of birth then click 'Continue'.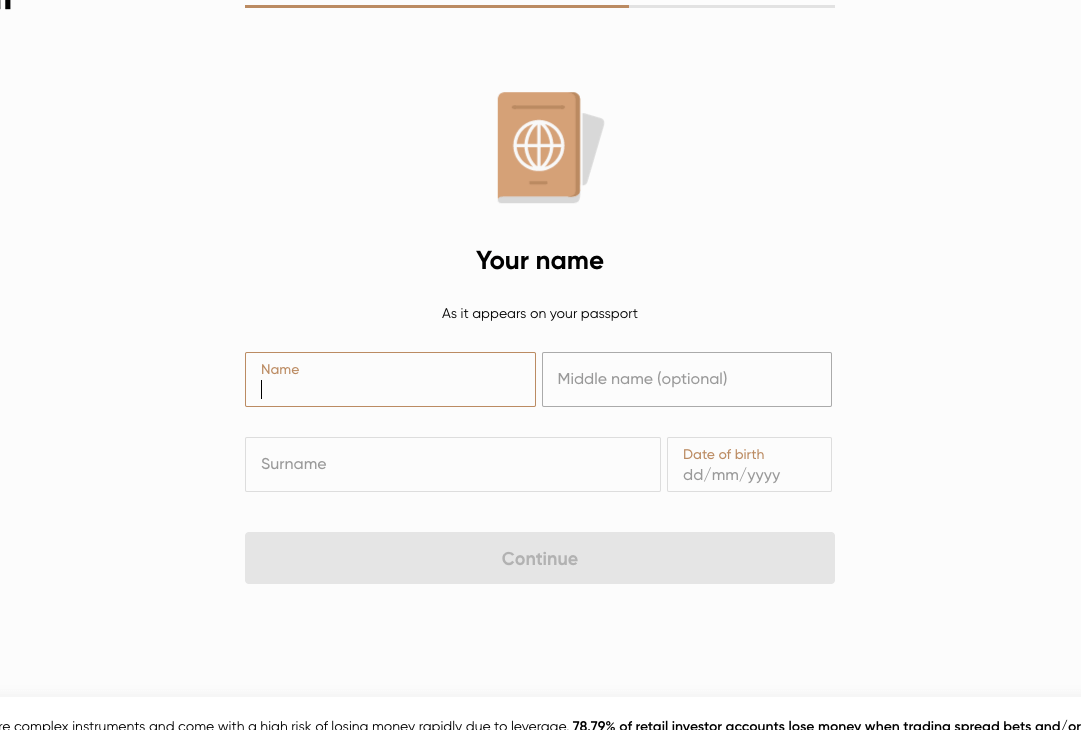 Step 5) Provide your National Insurance Number, residence address and phone number then click on 'Continue'.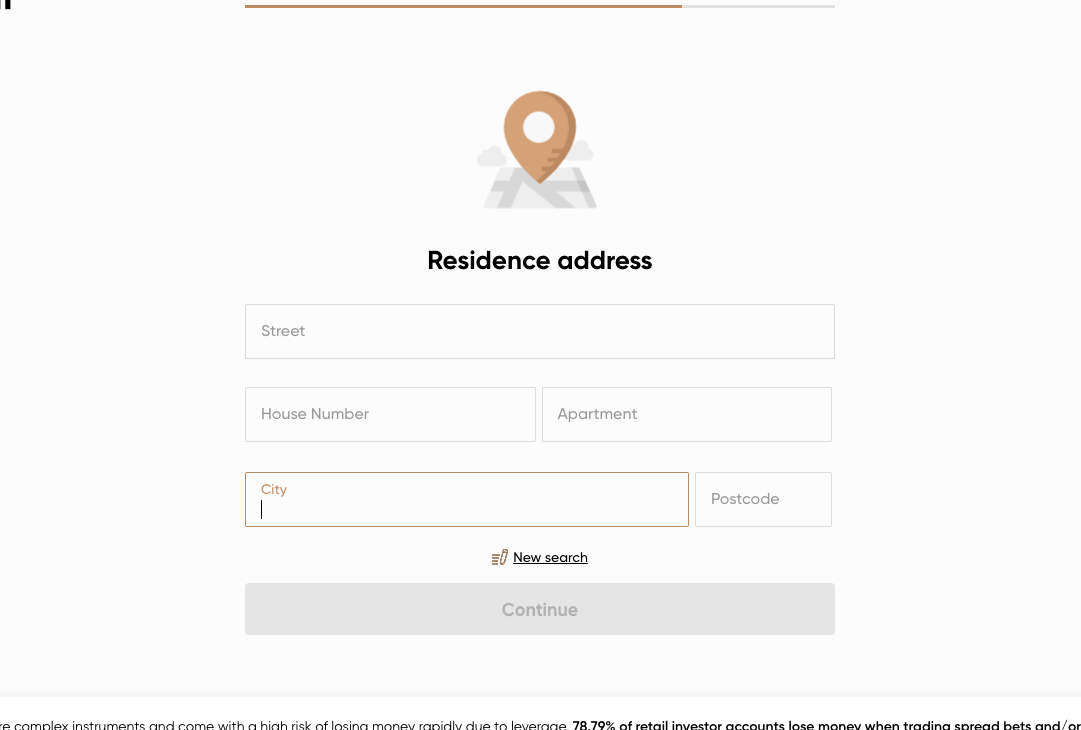 Step 6) Choose account type and account currency.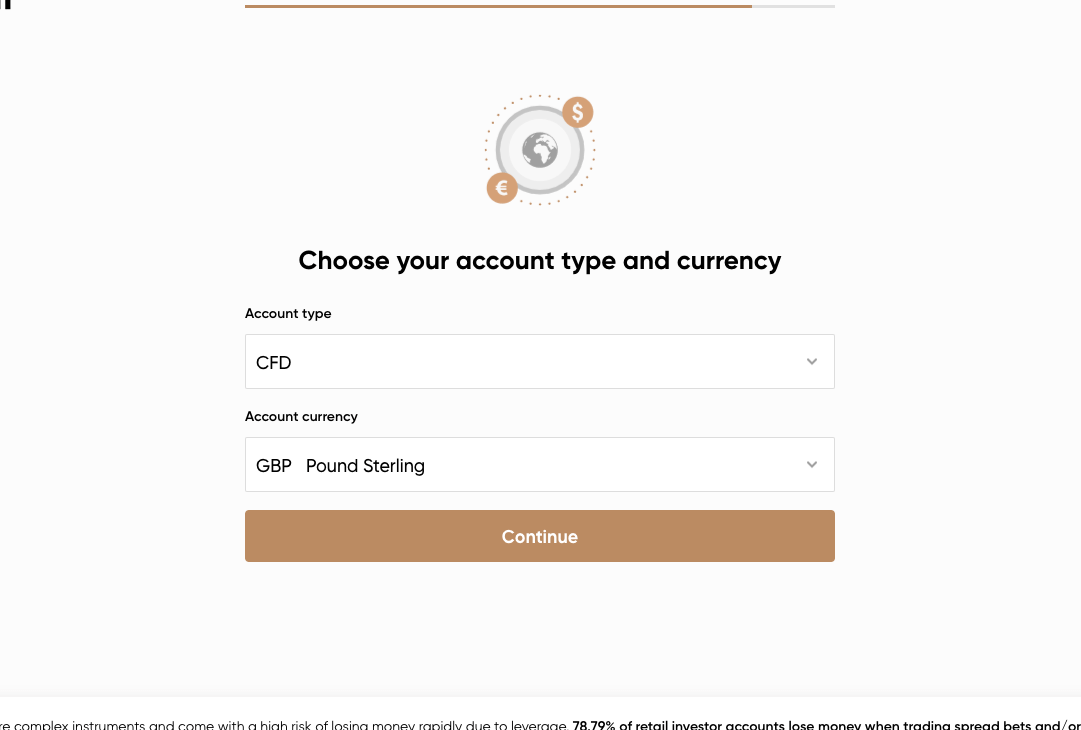 Step 7) Upload your Identity and Address verification document to verify your account. You can choose to upload them later.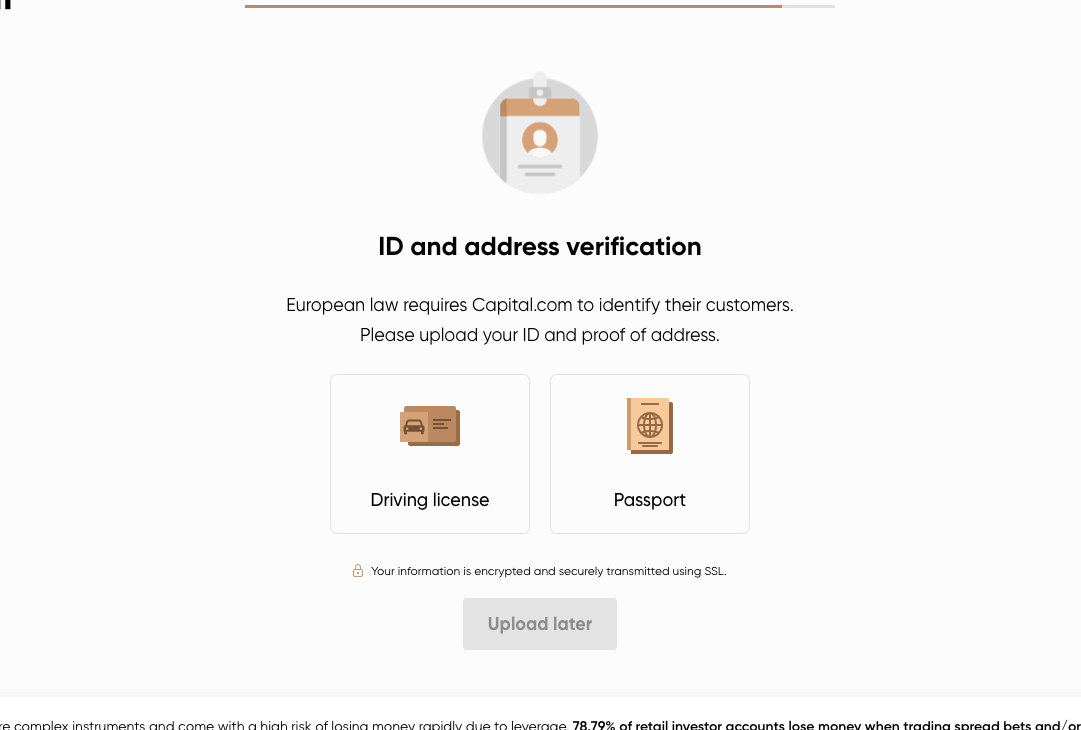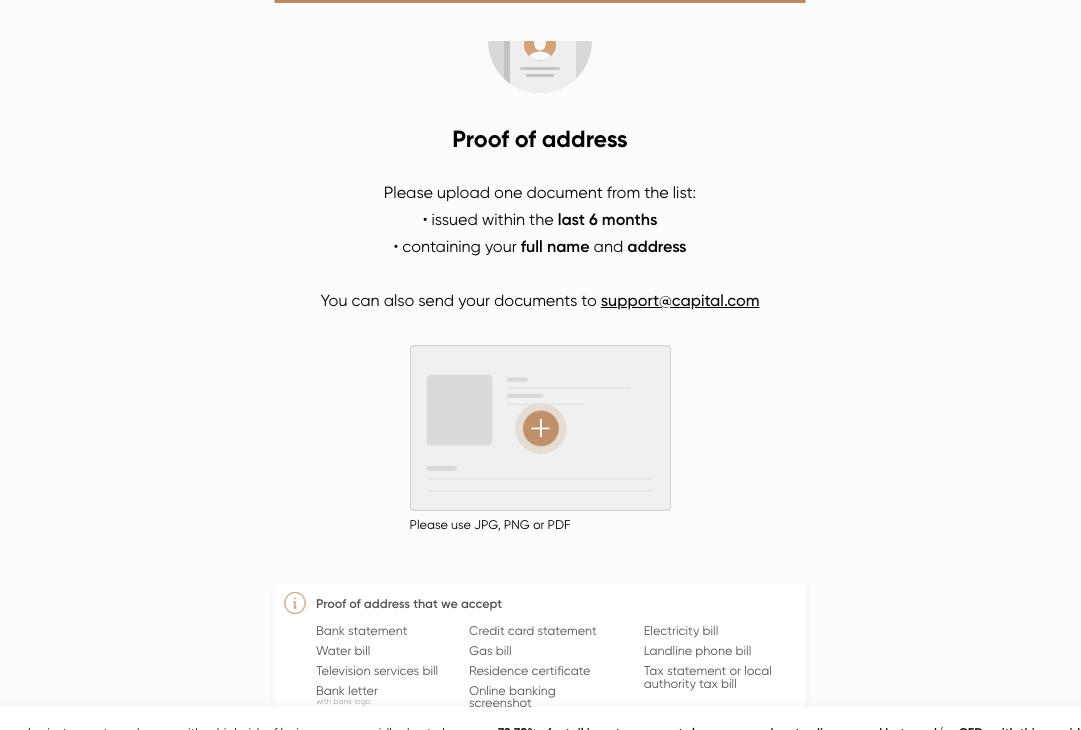 Note that you will need to verify your account before you can make any deposits start trading or make withdrawals.
Capital.com Deposits & Withdrawals
Payment methods accepted on Capital.com for deposits and withdrawals are bank transfers, cards, e-wallets like Trustly and PayPal, and Apple Pay.
What is the minimum deposit for Capital.com?
The minimum deposit on Capital.com is £20 for e-wallets and cards, while a deposit via bank wire transfer requires a minimum deposit of €250 or its equivalent in GBP.
Card deposits on Capital.com are credited instantly while e-wallet deposits take 48 hours to reflect on your account and it takes about 3 business days for bank wire transfers to be credited. To speed up the process for your bank deposits to be credited, you can send an email to customer support with proof of payment.
How do I deposit money into Capital.com?
Log in to your Capital.com dashboard, click on Accounts at the top right corner of the dashboard, select 'Payments' then 'Deposit Funds', select a payment method, and follow the on-screen instructions to complete your deposit.
What is Capital.com's minimum withdrawal?
The minimum withdrawal amount on Capital.com is £10 for bank transfers while cards have no mandatory minimum withdrawal amount. All withdrawals are processed within 24 hours by Capital.com, but it may take up to 5 days to receive the funds in your card or bank account.
Note that Capital.com does not support withdrawals to e-wallets.
How to withdraw funds from Capital.com
Log in to your Capital.com dashboard, click on Accounts at the top right corner of the dashboard, choose the account you want to withdraw money from, select 'Payments' then 'Withdraw Funds', select a method of withdrawal, and follow the on-screen instructions to withdraw the money.
Note that you can only withdraw via a payment method you have used to make a deposit.
Capital.com Trading Instruments
Here is a breakdown of over 5,000 tradable financial instruments on Capital.com.
| Instrument | Availability | Number |
| --- | --- | --- |
| Forex | Yes | 138 currency pairs on Capital.com |
| Commodities | Yes | 39 commodities on Capital.com (Metals, Oil, and Agriculture commodities) |
| Indices | Yes | 23 indices on Capital.com ( UK100, US100, and others) |
| Shares | Yes | 5,479 shares on Capital.com ( Including stocks from the US, UK, France, and other countries) |
Capital.com Trading Platforms
Trading platforms supported by Capital.com are:
1) Capital.com Web Platform: Capital.com uses a proprietary trading platform developed by the broker. The trading platform is available on the web. It is a dynamic trading platform with different features. It has 75 technical indicators, extensive drawing tools, multiple chart layouts, and multiple chart types.
In addition, you can create your own personal market watchlist and set price alerts. Hedging is also available as a form of risk management. Finally, education is available via financial articles on trading, business, and analytics.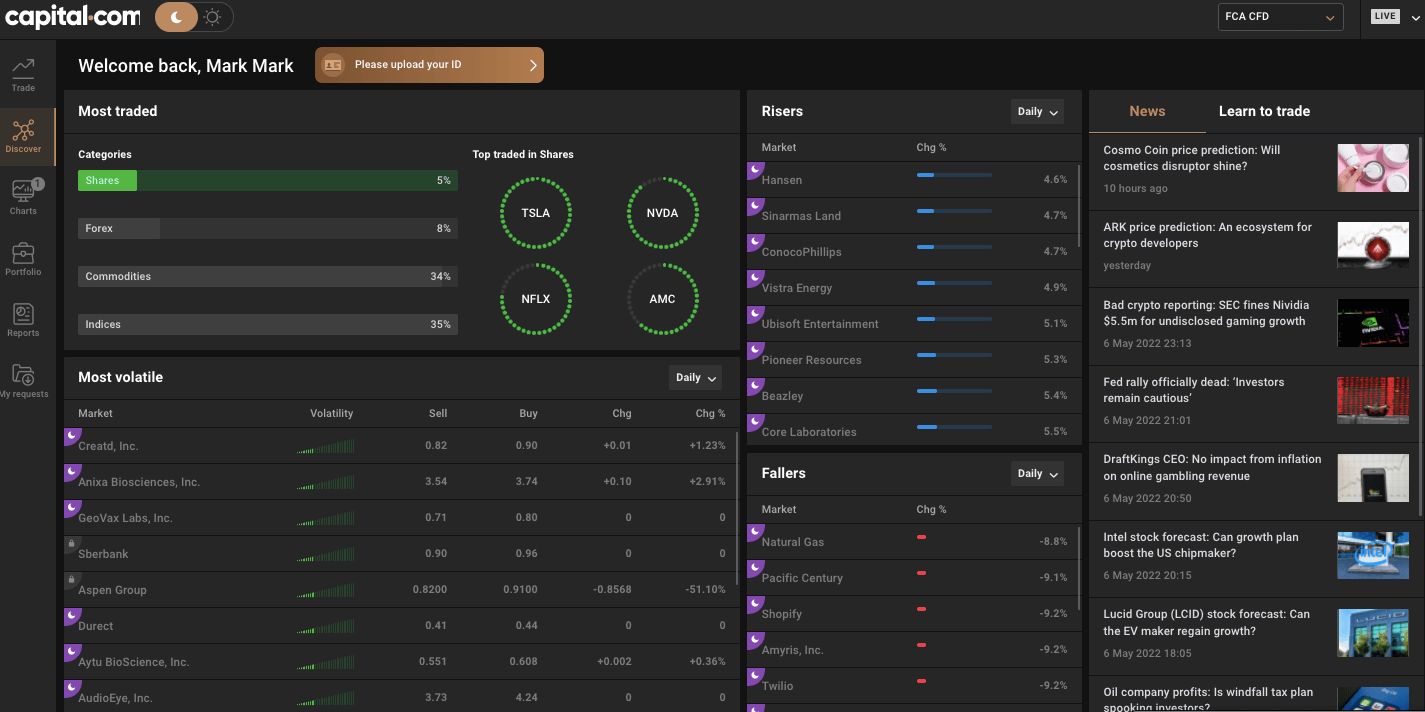 2)Capital.com Mobile App: Capital.com also supports their proprietary CFD trading app. You can trade over 5,600 markets with cutting-edge analytical tools. The app has over 70 technical indicators. Hedging, negative balance protection, and price alerts are one of the main features of the app. Trading education is also available for beginners.
3) MetaTrader 4: Capital.com supports the MT4 platform for trading financial assets. You can access the app on the web, desktop (Windows & macOS), and mobile devices. According to the information on Capital.com's website, traders under their FCA licence cannot integrate MT4 with their Capital.com account.
4)TradingView: Capital.com is available on TradingView and you can open your trades directly from TradingView charts. The only downside is that not all CFDs available with Capital.com can be found on TradingView.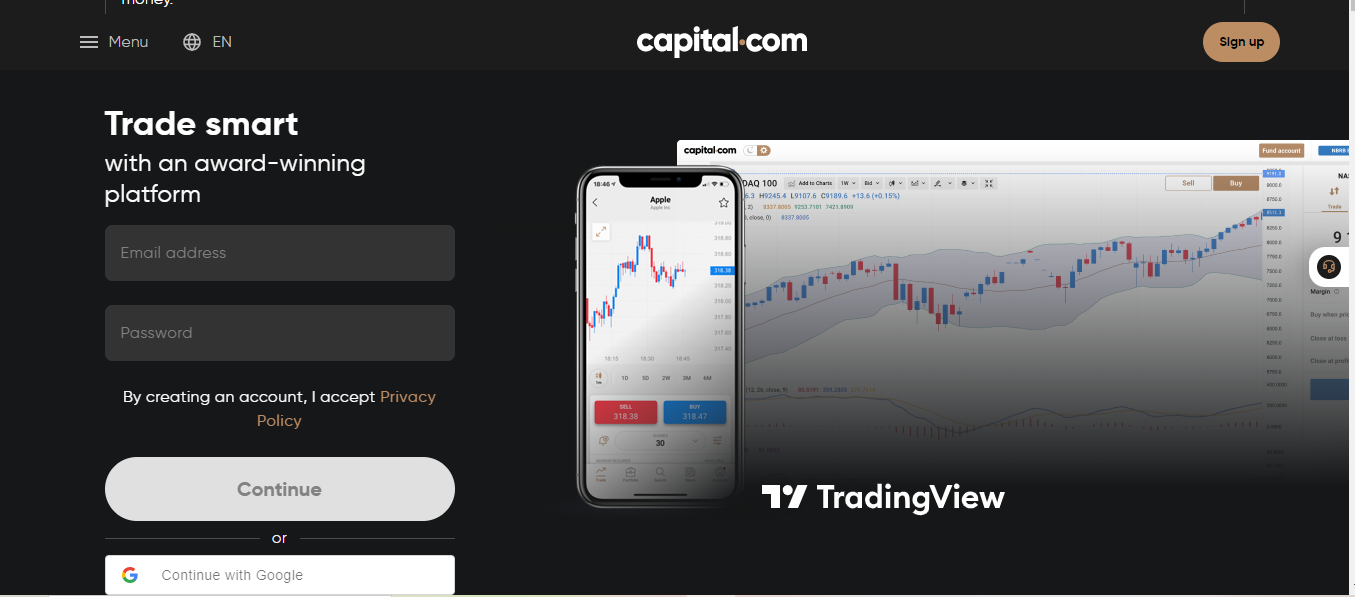 Capital.com Execution Policy
Capital.com's best execution policy involves what is referred to as total consideration. It includes factors such as price, speed, the likelihood of execution and settlement, costs, size and nature of the order, etc. Primary considerations include the price of the financial instrument and trading costs. Other factors are secondary considerations.
Though Capital.com have fixed spreads for some instruments, they are not a market maker. According to the document we reviewed, Capital.com source their price from various independent market data providers. There is also no mention of a dealing desk or in-house price book. All trades are bilateral transactions and are conducted exclusively between CAPITAL.COM and the relevant client.
In a situation where your order is aggregated with the order of other clients, Capital.com will notify you if it will lead to less favorable prices for you. However, your order could be reallocated if the aggregation is detrimental to you or benefits the company. This order reallocation policy prevents conflict of interest.
Capital.com Education and Research
Capital.com is one of the best brokers for beginners. The CFD broker has a quality education section and a somewhat unique approach. Here is a breakdown of Capital.com's learning section.
Investmate: Investmate is a mobile app developed by Capital.com It is solely dedicated to education and has a 4.5/5 (from 18,000+ reviews) rating on play store. When you download the app, you get to select one learning objective in a list of three. Once, you have done this, the app will automatically curate courses that align with your objective. If you decide to change your objective along the way, the app will curate new courses.
You do not need a trading account to use Investmate.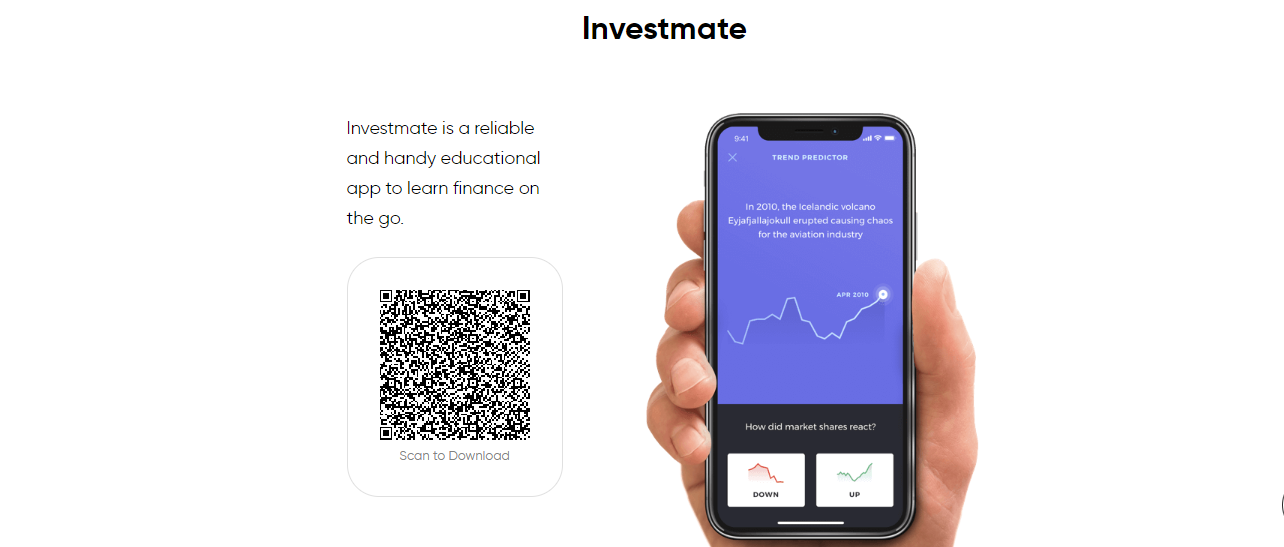 Trading basics: Under trading basics, Capital.com has a glossary that contains the definition of trading terms. However, the core of this section is the trading course. The course is divided into 5 topics with each topic containing at least 4 lessons. All lessons are in text format.
In addition, you can know how long it will take you to complete a lesson or a whole topic. The average time required to complete each lesson is displayed before you begin so it is easy to plan your time.
Market Updates: Capital.com's market updates keep you informed on what is happening in the market. It has three sub-sections which are the economic calendar, webinars, and Capital.com TV. The webinar is subscription-based but it is free. Every week you will get a 30-minute webinar sent to your email. The webinar is spearheaded by the broker's Chief Market Strategist who is a 30-year financial markets veteran
The economic calendar lets you know when key economic events are taking place, previous/forecasted data, and their potential impact on the market. The key data available include earnings, dividends, splits, IPOs, and holidays. You can filter these data to focus on the most important and impactful ones. The filter feature also allows you to focus on a specific country or group of countries. This will save you a lot of time in research.
Capital.com TV is an archive of videos. It is a compilation of videos from their YouTube channel. The variety of videos on the TV covers market outlook, trading psychology, strategies, and education. The videos are free and accessible 24/7.
Market Guides: Capital.com has a guide for five (5) popular CFD markets. The markets are shares, commodities, forex, indices, and ETFs. There are the most popular CFDs globally. These guides are made up of text content with some videos and images.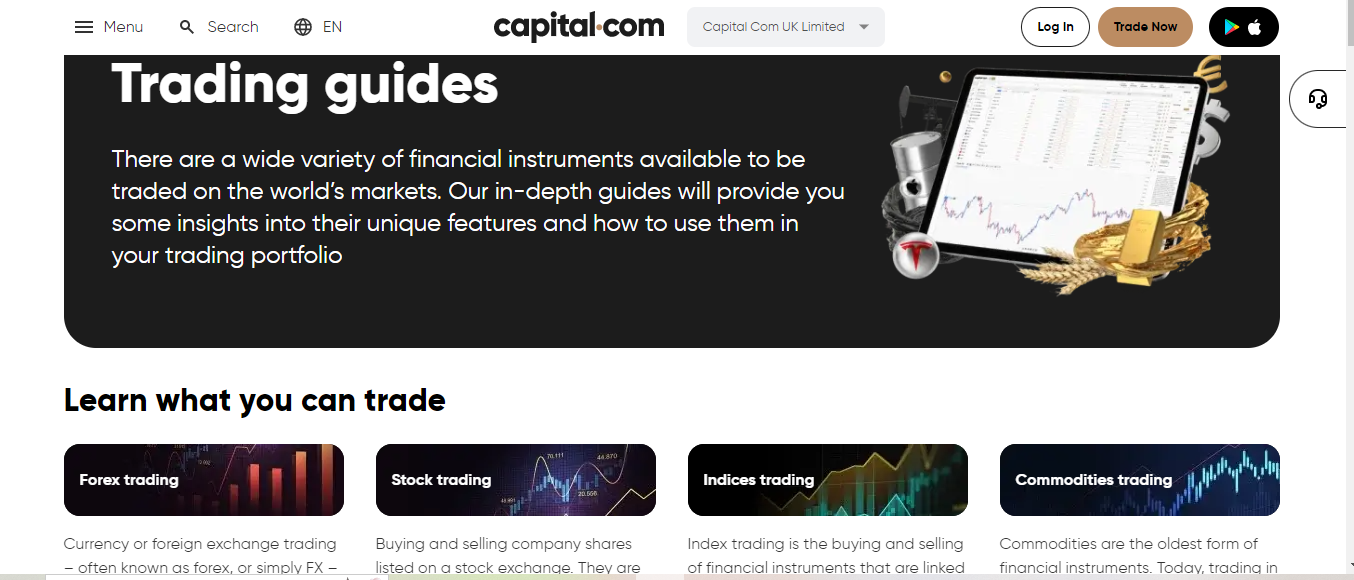 Also, the guides are not scattered. They have been arranged and structured for you to learn systematically. The guides are free and you can learn at your own pace. Here is how it looks.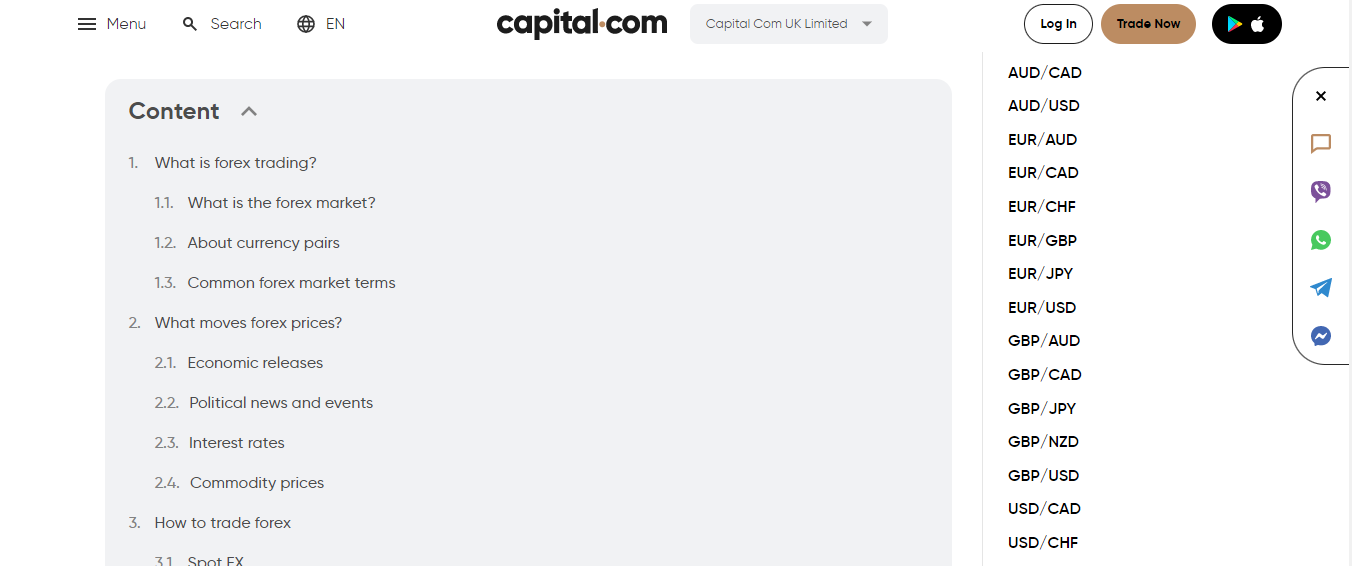 By going through this guide, you are guaranteed to get a basic and intermediate knowledge of how to trade these CFDs.
Trading Strategies Guides: There are strategies that are common to traders. The essence of this guide on Capital.com is to break down these strategies for you. The goal is not to teach you how to create strategies. Rather, it is to help you understand them so you can create a trading system that works for you based on these strategies.
The strategies covered in this guide include scalping, swing trading, position trading, trend trading, and day trading.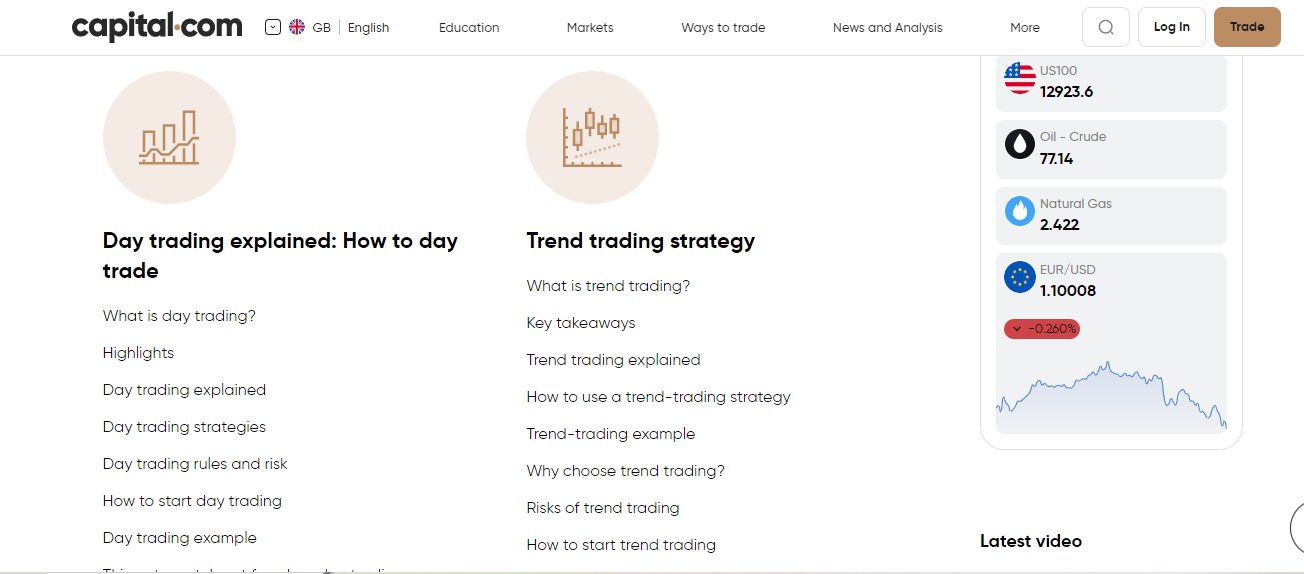 The guides are so detailed that they cover the pros, cons, risks, and examples. Very good for beginners
Glossary: You can take advantage of Capital.com's financial dictionary to learn about terms and terminologies about forex trading. The terms are arranged in alphabetical order so navigation is easy. For most definitions, you will also find the definition of terms that are related to your search.
This helps you connect the dots as you use the dictionary.
How does Capital.com make money?
Capital.com does not charge extra commissions per lot. They make their money from spreads and overnight fees. Looking at their order execution will help you see how the process works. According to their execution policy, the forex broker operates a hybrid execution model. They act as market makers for some CFDs and act as an agent for some CFDs.
Under their market maker model, they earn from the bid/ask spread that you pay when you trade on their platforms. For the other model, they share the spread fees with another market maker they send your trade to.
Capital.com UK Customer Service
Capital.com offers 24/7 customer support via live chat, email, WhatsApp, Telegram, Viber, and Facebook Messenger to their traders.
1) Live chat support: Capital.com Live chat is available 24/7 and can be accessed via their website. When you first start the chat, the Capital.com chat will suggest some topics to you and give you links to articles on different subjects.
You can transfer to a live agent by selecting the 'Questions about the account' option, then 'Technical Issues'. You will be required to submit your email and name, then transferred to a live chat.
When our team tested the live chat, the wait time was under 10 before an agent was connected. The live chat responses were slow and the agent stopped responding after some time.
Another thing about the Capital.com live chat support is that you cannot initiate a new chat and there is no way to end the chat and connect with a new agent except you clear the cache for your browser.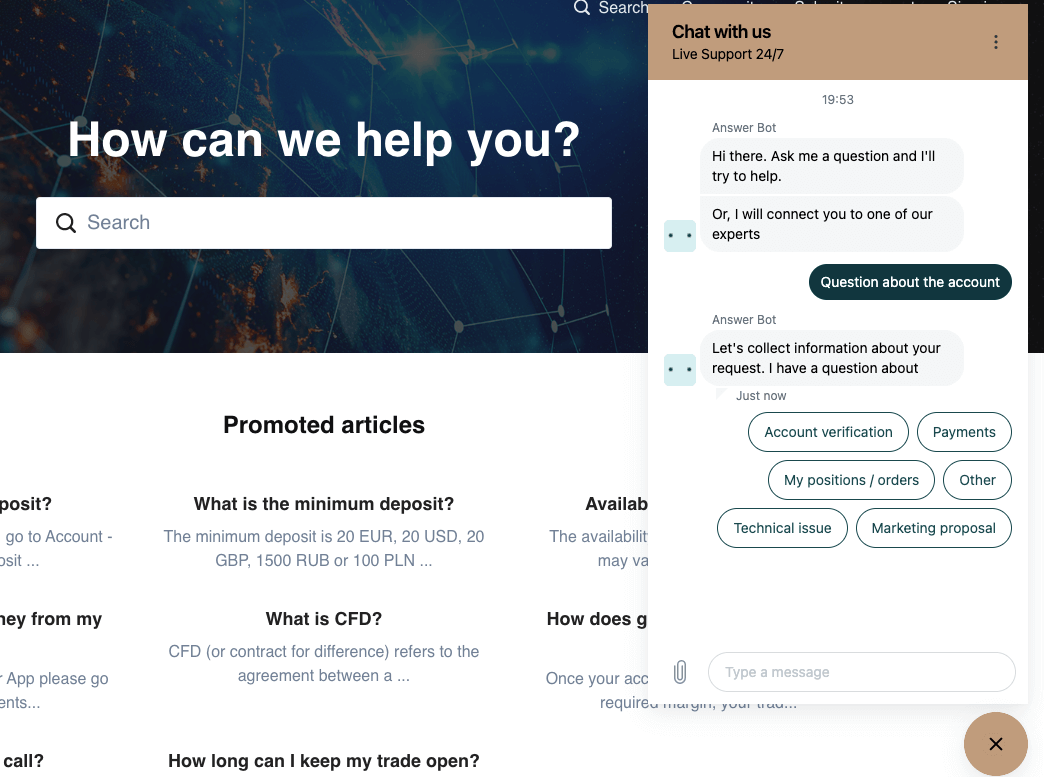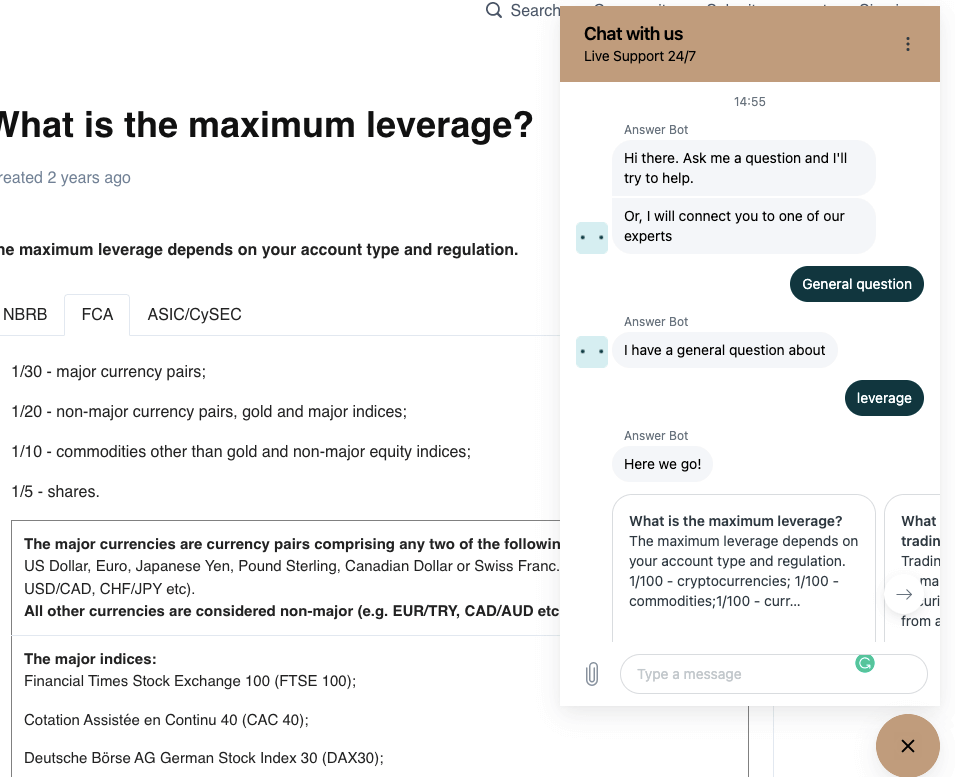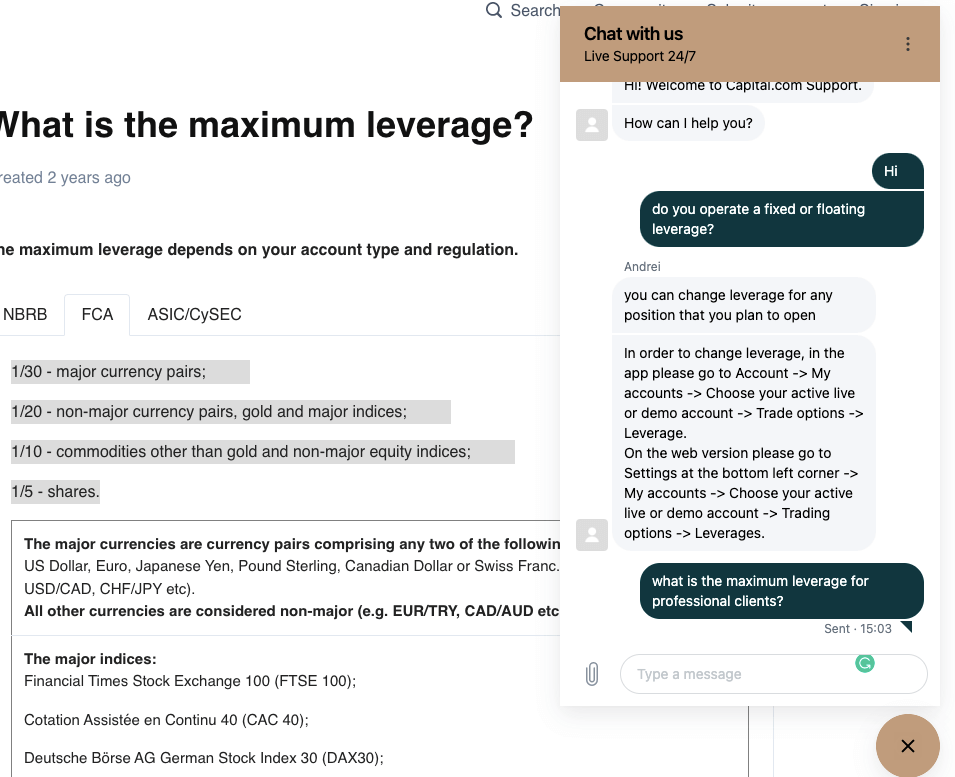 2) Email support: Capital.com offers email support to clients that is available 24/7. The Capital.com email address is [email protected]. When our team tested the email support, we got an auto-response immediately with suggested article titles that had titles similar to our email inquiry questions.
A customer representative replied to our email within 10 minutes and the answers to our questions were relevant. We tested the support on a weekend.
3) Phone support: Capital.com offers phone customer support to clients in the UK which is available on business days. The Capital.com phone number is +44-20-8089-7893.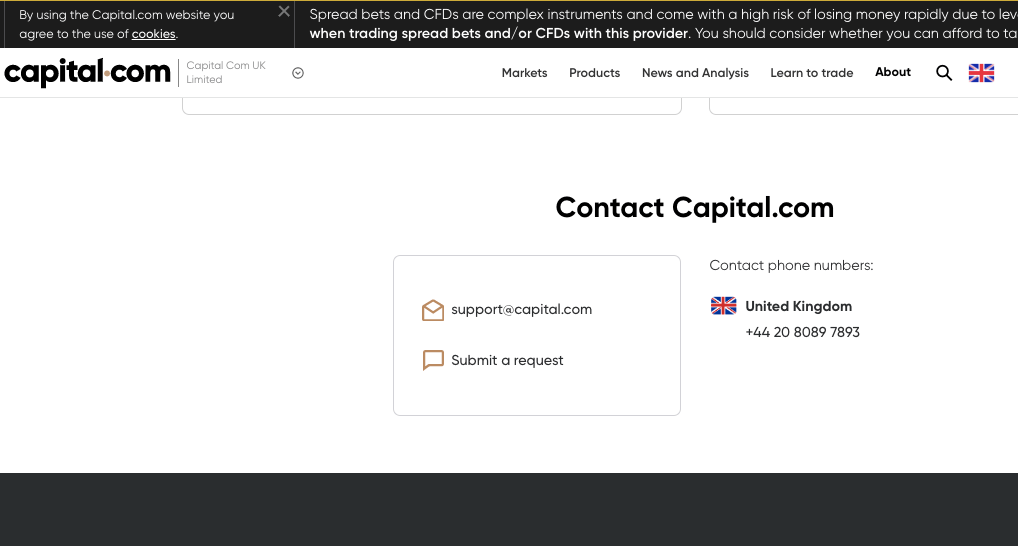 Do we Recommend Captial.com UK?
Based on the safety of clients' funds, Capital.com is trustworthy because they are regulated in the UK by the FCA and other Top-Tier financial regulators.
The fees on the platform are moderate and they offer commission-free trading which can be appealing to some traders. It is important to note that the percentage of customers that lose money with this broker is 78.91%, which is relatively higher than the figure for most brokers.
The customer support of Capital.com is fair, they are available 24/7 and their website is easy to navigate with a help center section that has articles on many frequently asked questions. Although their email support is fast, their live chat is quite slow and not very user-friendly.
Overall, we recommend that you check out the broker's website to see if the platform is right for you.
Capital.com UK FAQs
Is capital com good for beginners?
Capital com is good for beginners because they have demo accounts and an app – Investmate, dedicated to educating new traders about trading financial assets. The app is available on mobile devices ( iOS and Android). Furthermore, their web and mobile trading platforms also have content for traders' education.
Capital.com also offers a relatively low minimum deposit of £20 and negative balance protection.
How long does it take to withdraw money from capital com?
When you initiate a withdrawal on Capital.com, the account team processes it within 24 hours, but it may take up to 5 business days to receive the funds in your card or bank account.
Can I trust capital com?
Capital com can be trusted and considered low risk. They have top-tier regulations with the FCA (UK), ASIC (Australia), and CySEC (Cyprus). Capital.com is a legitimate CFD provider that you can trust
Where is capital com located?
Capital.com has offices in the various countries in which they are regulated. The Capital.com UK office is located on the 10th Floor 16 Great Queen Street London WC2B 5DG United Kingdom.
Visit
Note: Your capital is at risk
Note: We may earn a commission if you decide to sign up with the broker via the referral links in this review. This help us cover the expenses of running this website, but this does not affect our honest & transparent review process. Thanks for your support.